Ruined King - Round 4: Into the Mist • Fawn •
438
4
33
18.11.2023
249957
1190
79
06.09.2013
Description Later Masks by 2009jorose, AngelBuddyFilm, Annelabyrinth, Astroquatic, BeautifulDreamer, Blueberry Crossovers, BlueHeartTattoo, DreamingWithDragons, FableSecrets, keyin, LadyofTheSea, lambydance, Loveandheartbreak, Munelight, Multifandom Films, Pastard, PeanutbutterjellyXx, QuickWhitStudio, Selenethewerewolf, SpaceMeta, UnstableObsessions, WolfSpirit79, WovilettaNr2, xDivineMemoriesx, and me!! Manips of Tinkerbell with wings cut off by DreamingWithDragons 7:17 Miguel mask reconstructed by LadyofTheSea Backgrounds and fire provided by DreamingWithDragons Huge thanks to all my fellow contestants, I would not have been able to do this without you guys! _ All of this is fair use! Look it up.
Кадры из видео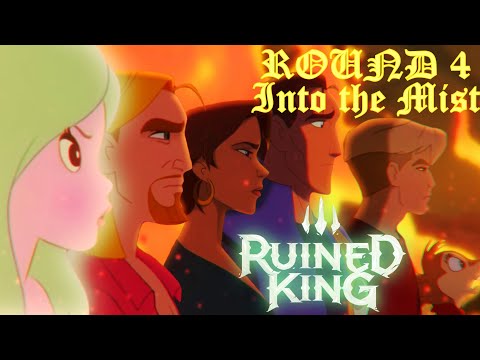 Комментарии пользователей:
@DanaTheDarknessDragonQueen667
2023-11-18 08:33:02
Cool
@CaptainSelenewerewol
2023-11-18 00:59:55
Fantastic job Sophie!! This part is so great with the flashbacks! I'm glad we got to learn more about Fawn. And awesome job with the manips.
@acmblaiker2978
2023-11-18 00:51:11
I should be sleeping. I will after watching this masterpiece.
I will just say this!

youtube.com/results?search_query=%23breaking #Breaking my heart when I should sleep!


youtube.com/results?search_query=%23therapy #Therapy for All!!

My heart bleeds and crys!
Gahh the cry7ng and screaming sounds! I can't anymore!! No wait I am crying! Damn it Sophie!

Also this thing protecting someone. Yeah cause Amnesia to forget everything! Love Fawn calling her out! I hate manipulation like that!

Elias you freaking piece of shit!


Okay. Okay. I am tired. I need sleep! My heart... it aches this is too much! I have no words!❤❤😭😭